Welcome to Madison Park Bowl (Madison Heights, MI)

Madison Park Bowl is conveniently located in Madison Heights just minutes from anywhere in Metro Detroit.  Thank you for visiting our website, we look forward to seeing you at Madison Park Bowl soon.

Bowling is America's #1 participation sport.  More than 60 million people bowled at least once last year, and more than 5 million bowled at least once a week.  The Metro Detroit area is the largest bowling community in the United States, and bowling in Madison Heights is more popular than ever.

Bowling is an activity that everyone can participate whether you're age 3 or 93, tall or short, athletic or not...everyone can bowl.  At Madison Park Bowl in Madison Heights, we want everyone to bowl.  That's why we offer bumper bowling for the kids, light weight bowling balls for 

the not so athletically inclined, and our Family Fun Package will be sure to offer 2 hours of entertainment...and not break your wallet.

For anyone just looking to get away from the kids for an adult night out, we offer our  Just 4 Fun league and our Lousy Bowlers League.  Both leagues are geared towards Men & Women, aged 21 and over, who are not good bowlers, and are looking to have fun and engage in some adult social interaction.

Madison Park Bowl offers many more services for your individual or group needs including company parties, church parties, fundraisers, school and day care packages, weekly specials, and much more.

Madison Park Family Bowling Center

Your Family Fun Destination

25023 John R Road * Madison Heights, MI  48071

Phone:  (248) 541-9305  *  Fax (248) 546-6661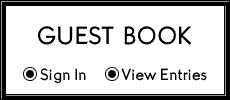 > >>> UPCOMING EVENTS <<<<

Check back for upcoming events!!

2021 Summer League Schedule