Soft-Tip Darts at Madison Park Bar & Grill

Coming Soon!!  More dart boards and dart leagues and tournaments!!  We are expanding our soft-tip dart area and will be starting a weekly tournament.

We are also currently accepting teams for Union Music Dart Leagues.  For more info, please call (248) 541-9305 and ask for Jackie.

Madison Park Family Bowling Center

Your Family Fun Destination

25023 John R Road * Madison Heights, MI  48071

Phone:  (248) 541-9305  *  Fax (248) 546-6661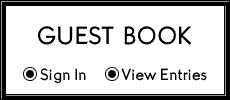 Please Support Our

Fine Sponsors

Robertson Custom

Screen Printing

248-670-1827



Steve Corby

(248) 461-7023