Pool Leagues at Madison Park Bar & Grill

Madison Park Bar & Grill is your destination for great pool leagues and tournaments.  We will host Union Music Pool Leagues on Monday, Tuesday, and Wednesday nights.  These are travelling leagues so you will play half of your matches at other bars and the other half will be played at "home" which, we hope, will be Madison Park Bar & Grill.

We will also have an in-house scotch doubles league on Thursday nights.  This is a "Jack & Jill" style fun league.  To register your teams, please call us at 248-541-9305 and ask for Jackie.

Madison Park Family Bowling Center

Your Family Fun Destination

25023 John R Road * Madison Heights, MI  48071

Phone:  (248) 541-9305  *  Fax (248) 546-6661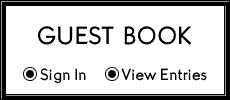 Please Support Our

Fine Sponsors

Robertson Custom

Screen Printing

248-670-1827



Steve Corby

(248) 461-7023