Pool Tournaments at Madison Park Bar & Grill

Madison Park Bar & Grill has the best pool tournaments in town!!  Our Sunday night pool tournament started a new session on May 13th.  Every time you show up to play, you receive points, and every time you finish in the top 6, you receive more points.  If you are in the top 12 in the points standings, you advance to a special $750 points tournament to win extra cash and prizes. 

Entry fee for our Sunday pool tournament is only $5 and we match the pot!!  Sorry, no "A" players allowed. 

For more information, please call Jim Robertson at 248-230-6549.

Below are the Sunday Slam weekly point standings.

Just click on the date to view the results.

Point Standings Results for 07-22-2012

Point Standings Results for 08-05-2012

Point Standings Results for 08-12-2012

Point Standings Results for 08-19-2012

Madison Park Family Bowling Center

Your Family Fun Destination

25023 John R Road * Madison Heights, MI  48071

Phone:  (248) 541-9305  *  Fax (248) 546-6661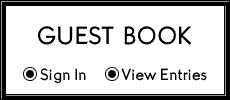 Please Support Our

Fine Sponsors

Robertson Custom

Screen Printing

248-670-1827


Steve Corby

(248) 461-7023